Coldplay performed to a television audience of 100 million during the half-time show at the Super Bowl on Sunday night. The whole show captivated the nation as Beyonce, Mark Ronson, Lady Gaga and Bruno Mars made an appearance too!
Lady Gagas' Peculiar Look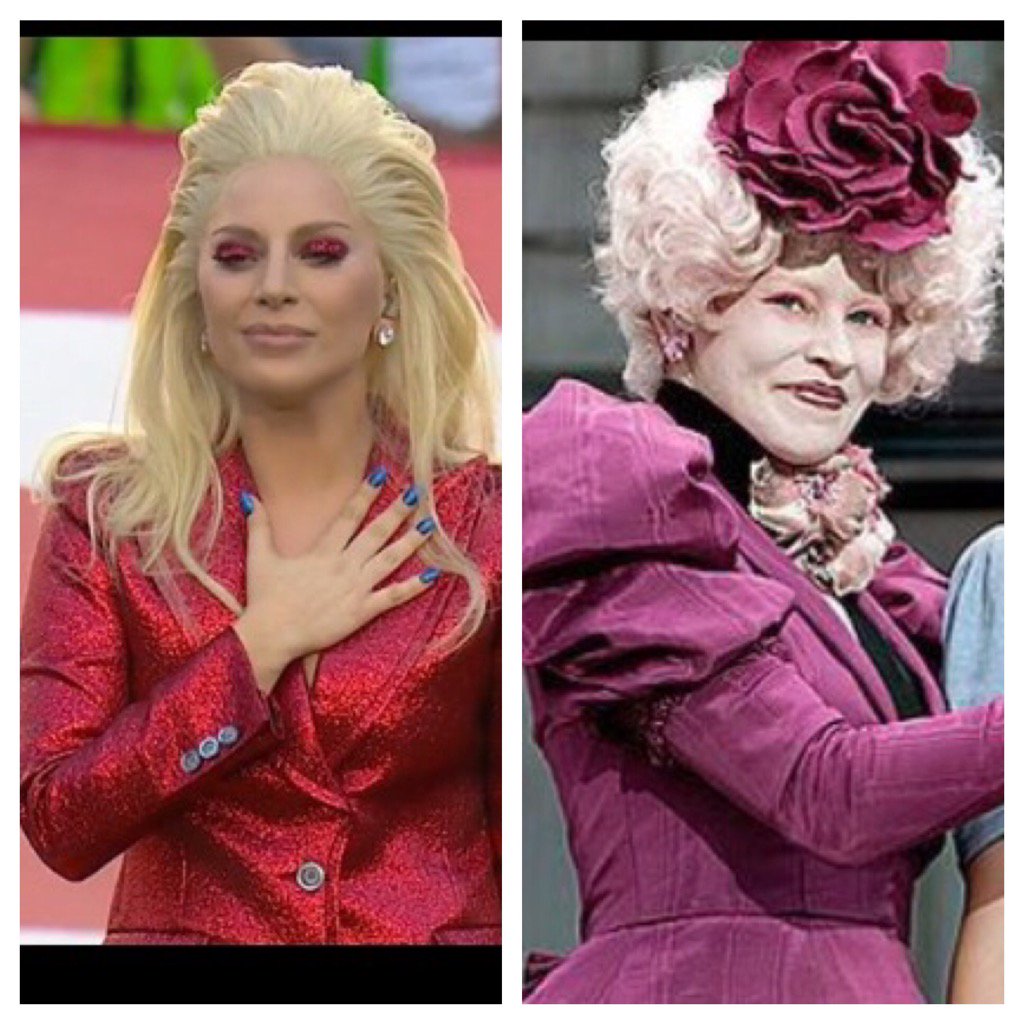 Gaga stunned the nation as she opened the show at Levis Stadium, California with a gospel-inflected performance of Americas' national anthem. Wearing a glittering red suit and matching eye shadow, along with American-flag inspired shoes, Gaga belted out the anthem into a silvery microphone. Amazing as she was there was slight resemblance e to a certain flamboyant movie character…. Effie Trinket of the "The Hunger Games."
Beyonces' tribute to Michael Jackson
Beyonce looking as gorgeous as ever paid tribute to Michael Jackson.As it is a special birthday of Super bowl being 50 the show had variety of emotions within it. Beyonce wore a more sexy take of the King of Pops iconic look worn at the Super Bowl in 1993.
Cold Plays Opening Performance
In front of what could be a record-breaking audience, Coldplay kept the tempo high as they kicked things off with a rendition of Viva La Vie. They opened the half time performance with ounces of energy while being drenched in effulgent flowers and psychedelic colors. Then following up with 'Paradise' then their newer song 'Adventure of a Life Time'. The performance was amazing but unexpectedly the half time show was brought up an notch to become spectacular…
Bruno Mars Uptown Funk Performance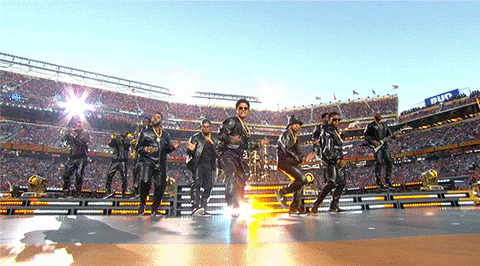 Bruno Mars hit the stage with his hooligans to sing his smash hit song "Uptown Funk". Looking 'too hot' in his wet look outfit he danced up a storm while the song's producer Mark Ronson stood in the background at the DJ booth. This was the moment the half time show officially took a turn to spectacular!!
The Moment Beyonce Stole the Show
After lighthearted Coldplays' performance was good, it stood no chance against Beyonce. The atmosphere instantly uplifted with a roar within the crowd as Beyonce took place onto the field ready to perform.
Beyonce Releases Her New Single 'Formation'
What other place would be perfect than the Superbowl 50 with over 100 million viewers to release her new single 'Formation'. This is Beyonces' first solo single since 2014 and it came with absolutely no warning. Queen Bs performance exploded with so much fierceness and sassiness. Bey definitely took over the show, Coldplays' performance stood no chance.
The Heart Stopping Moment Beyonce Nearly Falls!!
During her performance of her new single 'formation' Beyonce nearly took a fall. Giving everything to her performance as usual in an energetic routine, for a fraction of a second she appeared to stumble. Beyonce being Beyonce recovered by correcting herself with a jump backwards which still looked as part of the routine. Obviously its Queen B? She is perfection, she would never look like a fool!
Beyonce and Bruno Mars Jam to Uptown Funk
Who would have thought that you would have seen the day? Beyonce jamming to Uptown Funk!! As Beyonce and Bruno mash up their songs with 'Crazy in love' and 'uptown funk' this moment was one of the highlights of this show!!
The Collaboration of Beyonce, Coldplay and Bruno Mars
From Beyonce and Bruno totally owning the stage to Chris Martin joining them, there was a slight drop. It almost felt as if he was a dad getting up to dance too early at a wedding. As Beyonce and Bruno oose such sass Chris looks slightly odd in the middle of these 2 legends.
Emotional Video Montage
Cold play the regained the stage performing "Clocks" while a video montage showed the many A-listers that have performed at half time shows such as Bruce Springsteen, Michael Jackson, James Brown, etc. Chris sang bits of past performers' song, including Prince's "Purple Rain" and U2's "Beautiful Day."
Article written by Rachael Nichol