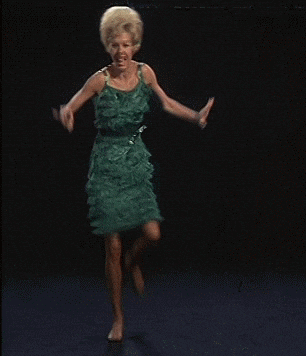 Music has a pretty incredible power to turn your mood around. I'm happiest when I've got my music on full blast in the kitchen as I throw around some impeccable dance moves while cooking. Though I do usually get too into dancing , that I burn a lot of food (it's all worth it for the dance?). So I thought I'd share my favourite songs that I can't help but smile to. Here's my mini 'Pick Me Up' Playlist when you just need a burst of energy:
1) One for the Road by Dodie Clark
Dodie Clark is one of my favourite YouTubers, who has the loveliest voice. It's like a hug, but with awesome hair and a ukulele. If you're feeling a bit down after a break-up or an argument 'One For the Road' is a great 'F You' song. As well as  reminding you that you can be perfectly happy post-break up.
2) Don't Be So Hard on Yourself by Jess Glynne
It sort of says it in the title, doesn't it? Life gets you down sometimes, and it's partly because we put so much pressure on ourselves. Instead, just put on this track, have a little sing song, and give yourself a break!
3) Worth It by Fifth Harmony
I'm not sexy. Instead, I'm clumsy and into my baggy sweaters. Whenever this song's on, I embrace my inner goddess and for those glorious 3 minutes and 45 seconds, I'm the sexiest god dam being on the planet! (Or, at least, I feel like I am).
4) Upside Down by Paloma Faith
This song is my guaranteed one to put a smile on my face. It first came out when I was 12 (how did 6 years pass so quickly?!).When hearing it, I just immediately revert back to my childhood self. Though I'm not sure I've done much growing up anyway…
5) Youth by Troye Sivan
Okay, I take it back. Troye is tied with Dodie for my favourite YouTuber. Just like Dodie, he also has an incredible voice. 'Youth' is a great song to get everyone moving, even your friends who are 'just too cool to dance' (seriously though, no one's too cool to dance). The word 'youth' is basically repeated a lot, so you can pick up the lyrics fairly easily. The perfect pick me up song!
Happy Dancing!
Article by Jennifer Richards.