Flights booked. Hotel booked. Fancy bikini bought. Fake Tan Applied. Now what? The omnius task of packing and organising holiday essentials for your hand luggage.
We have the same dilemma every year. Either packing sparingly and most likely leaving something important behind or, packing too much and having to pay that baggage charge!
We show you our top 10 holiday essentials that will see you through your exotic adventures this summer!
1. Lip Balm.
This is one of those fail safe items we always have to have. Keep one in your bag, one on your bedside table – even one in the bathroom of the place you're staying in! Most people forget but the skin can burn your lips. Lip balm is essential to stop them peeling and drying out.
2. Oversized Sunglasses.
Wear these to and from the plane, masking your make-up free tired face! Add a bright lip whilst wearing your sunglasses, it'll look like you've made an effort when you've just slept for 4 hours on a turbulent flight.
3. Hair Grips and Hair Ties.
Being able to tie your hair into a top knot during the sweltering heat is the best thing ever. It's the best way to cool down and stop your neck sweating. We love those fabric ties that don't leave a kink in your hair!
4. Plasters.
There is nothing worse than buying beautifully bejeweled sandals and for them to leave you in agony. Save yourself from having to buy boring flipflops by keeping plasters on you at all times.Being cool and comfortable is the ultimate aim while enjoying your holiday!
5. A Stand Out Bikini or Swimsuit.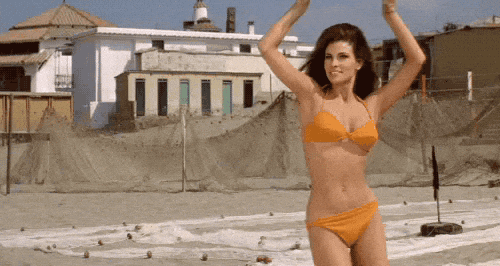 Do you ever get that urge to just strip off and jump in the pool when you first get off your flight? Us too! To save rifling through your suitcase for your bikini, keep it in your hand luggage.You can then throw it on and refresh yourself in the pool!
6. Cosy Socks.
Airplanes are so chilly and drafty, leading to freezing feet. We love to keep super soft socks in our bag to stop those feet from getting cold. It'll make you feel more settled if you're feeling anxious, whilst keeping you comfortable.
7. Earphones.
Save yourself from crying children, noisy engines and that man snoring next to you! Simply by plugging yourself into your favourite movie or music album. We hate when we forget our earphones!! However the stewards often sell headsets on the plane if your stuck, but noone wants to spend extra pennies before their holiday.
8. Toothbrush.
Whilst this is a boring everyday item, it is essential!
9. Your Phone Charger.
If you forget this, you'll not be able to share all those Instagram snaps of your beautiful holiday!
10. Underwear.
You will probably be living in your bikini most of the time, but make sure you have enough underwear for your trip. Nothing worse than when you run out of clean underwear with no nice clothing stores about…
Need more inspiration? Pack along with this super helpful video, pausing as you go! Check it out:
What would you bring as your holiday essentials?
Article by Laura Jackson.