Always dreamt of running around the Vogue offices like Andy from Devil Wears Prada? Imagined yourself as the next top designer with runway shows that catch the eye of all the celebrities and the press? Sadly that's not the way it goes….
As a fashion graduate myself, I know the goings on in fashion and how hard it is to break into the industry. But while it seems hard, it can the most rewarding job of your life. This is what you need to know…
1.It Takes Time and Effort
Fashion students don't just draw dresses and magic them out of thin air. It takes precision and night after night of painful sewing (and the occasional Netflix marathon..). A sample of a garment can takes weeks and weeks, often blundered by the sleeve that you sewn on inside out…
2.It's Not All High Class as it Seems.
It's not all high heels and pretty clothes. Most designers, students and creatives live in a series of comfortable baggy jumpers, leggings and jeans. Easy to throw on with little effort, giving you more time to attend to your collection which currently is a pile of rags on the floor!
3.Its Definitely Who You Know.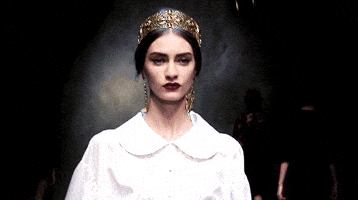 If you're in a group of creatives, or even know of a few notable businesses you're onto a winner. Having friends who can design websites, promotional materials and even shoot on video can save you a lot of money whilst helping them build their profile too.
4. No Rest for the Wicked.
There's no cut off point with fashion; it's a 24/7 operation! Be ready to post on social media through the dead of the night. Not daring to close your eyes for a moment in case you miss a beautiful Hollywood dress at The Oscars…
5.Think Positive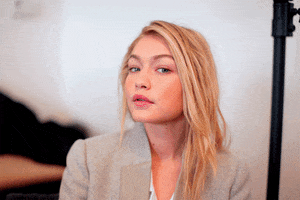 A positive attitude is crucial, even through the most mundane of tasks. Every minute detail contributes to create fashion and make it look effortless. The fashion industry is really competitive, so you will face failure and rejection. However it will only make you more determined to succeed.
6. Network. Network. Network.
Talking to that strange aloof man in the corner of a press event could turn out to be a head of a big brand.Take every event as an opportunity to learn about the industry and the people inside it.
7. Hey Big Spender!
It is really easy to spend your wages. With Zara being next to your meeting place and constant reporting on new trends and fashions; it can be hard to stay away from the beautiful new lines appearing in the shops.
8. Switch Off.
With 24/7 social media and constant streams of new content; it can be hard to not constantly refresh your phone. I've found it's best to pick a cut off point, turn off all technology, breathe and chill!