It's getting to that time of year again! Magazines plastered with tips and tricks of diets and exercise routines to drag your winter body into summer! The thought of squeezing over indulged tummies into a bikini fills us with dread, making us want to permanently move to the arctic!
Avoiding the approach of the hot Summer months to come may seem a good idea. However come July, you'll be sweltering in your onesie afraid to show off your pasty legs incase someone mistakes them for milk bottles….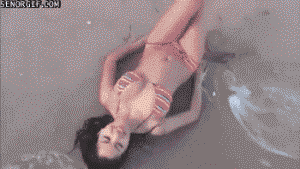 We show you how to change simple things in the run up to Summer to help you feel confident out in the sun. It can even be fun! Yes we said it!
2.Buy Holiday Clothes That Actually Fit!
There's no fun in trying to squeeze into a size 10 bikini, letting it cut your body in half! No one is going to see the dress size in your clothes so wear whatever feels comfortable. Having fun creates amazing memories so don't let a new in garment get you down! If the label worries you, cut it out and no one needs to know!
2.Add to Your Existing Beauty Routine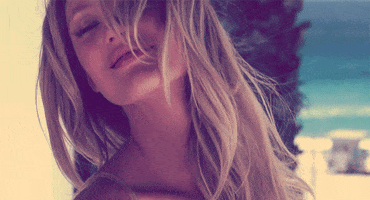 You don't need to buy the contents of Boots to feel great on holiday! Just add to your existing routine to enhance what you already have. A touch of false tan can add colour to your body, giving you confidence to wear all those beautiful things in the windows of River Island. A good SPF lotion can give you peace of mind, knowing that you're protecting yourself for the future. Waterproof mascara and a touch of bronzer are also essential additions for that 'no-make-up-make-up' look!
3.Exercise Can Be Fun!
Exercise to us means sweating in an ultra sweaty gym around sweaty people… However we've discovered a fun way of toning up without having to be too close to someone's armpit; exercise youtube videos! From Carly Rowena to Lucy Wyndham-Read, there's someone to suit your ability and style. We're loving Lucy's videos at the moment and at under 15 minutes, we can easily fit one in during our busy lifestyles!
4.Treat Yourself to One Amazing Piece Which You Know You Look Fabulous In!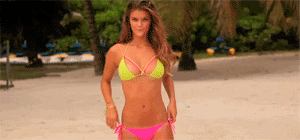 Whether it's a crochet bikini that shows off your figure to a intricate dress for evening drinks on the beach, find something you feel your most confident in. If you're having a down day whilst in the sun, stick on this amazing piece and you'll feel much better!
A Summer ready body isn't everything, the most important thing is having fun and creating memories in those beautiful beachy surroundings! Put down the gossip magazines and your phone, enjoying being in the moment!
Article by Katherine Taylor