There's only one name on everyone's lips right now; Beyonce! The queen of hair flipping and sassy dancing is coming to an arena near you to perform her Formation World Tour 2016. With figure-hugging costumes and contagious songs to boot; we're so excited to dance the night away to one of pop's biggest diva's.
However Beyonce didn't automatically become the superstar she is and 'wake up like dis'; it's been a lot of hard work and networking. From cringey matching outfits in Destiny's Child to showstopping performances; we pick out our top 5 Beyonce moments!
1.The Destiny Child Era
The Destiny's Child era of Beyonce was undoubtedly full of matching outfits and synchronised dance moves. Showing a young Beyonce the ropes in becoming the queen of pop! We love how the origins of her famous bouffant of voluminous hair started here, leading to over a decade of ripped magazine images of Beyonce being taken to the hairdressers!
2.Beyonce's Social Media Video Snippets
Beyonce's snippets of social media videos promote a healthy figure; strong, fit and above all happy with how she is! Ever feeling guilty for having that slice of chocolate cake or for picking up a Mcdonalds after a difficult day at work? Watch a bit of Beyonce! She really is a great role model for those that want to enjoy life and not restrict their lifestyle to fit into a smaller dress size!
3. THAT Lemonade Video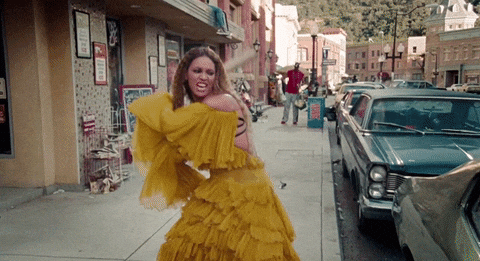 Who could still look gorgeous whilst smashing up a car with a baseball bat? Not us for sure! No matter what Beyonce does, she is always #goals! The video screams girls power urging girls to stand up for themselves (who run the world girls!!)
4.Beyonce's Ivy Park Collaboration with Topshop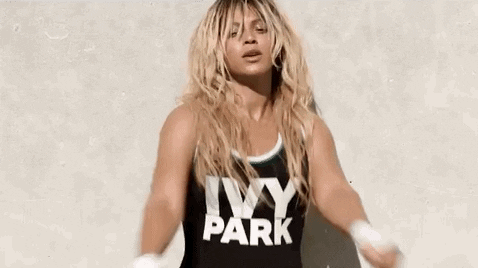 Did anyone else queue up to view the leisure and gym wear collection at Topshop, planning what we were going to buy months ahead of the release? Oh, just us…..
Gone are the dull workout clothes that cling in all the wrong places! In with the sassy sleek garments of Ivy Park; actual gym wear that motivates us to get fit! Who doesn't want to feel good and look good while working out?!
Check out our favourites here!
5. Those sassy songs that relate to EVERY situation
Do you ever have those moments where you think 'yes that song is so me right now'? Beyonce seems to have tapped into every girl's mind; relating to any heartbreak, friendship and confidence issues through her powerful songs. We recommend sticking on some Beyonce whenever you're feeling down, it'll pick you right up and help you to remember that Beyonce has the same issues as you!